Advanced Dental Services & Technology – Trophy Club, TX
Letting Technology Shape Our Services
In dentistry, it's not enough to stick to the same old way of doing things. New technologies and techniques keep being developed over the years, and Dr. Crumpton has made sure to learn about them and incorporate them into our services whenever possible. This way, we can help you save time, avoid pain, and keep your smile as safe as possible. Learn more about the technology that has shaped our dental office before you call to make an appointment.
How Technology Makes Our Dentistry Better
Clear Images for Digital Smile Design
Highly Detailed Cone Beam Scans
Painless, Easy-to-Use Dental Laser
Intraoral Camera
An intraoral camera is a wand-like device that can be used to take up-close pictures of your teeth, gums, and other oral structures. Instead of having to describe your oral health problems to you, we can show you where cavities and gum disease have formed.
Learn More About Digital Smile Design
Digital X-Rays
Taking dental X-rays used to be quite a hassle. In addition to concerns about radiation exposure, patients were left waiting while the X-rays were being developed. By switching to digital radiography, we've cut radiation emission by up to 80%, and the images are ready for viewing immediately. Not only that, but digital X-rays tend to be in clearer detail, and they can be enhanced and altered so that we can home in on particularly problematic areas.
CT/Cone Beam Scanner
A cone beam scanner is a special type of X-ray that captures the entire mouth, including the underlying nerve pathways and bone. It gives us a more complete picture of your oral health than a regular dental X-ray, which comes in handy when planning certain treatments. For example, we use our Sirona Galileos scanner to guide our dental implant placement, and it also helps us figure out the best strategy for treating obstructive sleep apnea.
Digital Smile Design
Imagine how it would feel if you were able to see a virtual representation of your upcoming restorative or cosmetic dental work. Digital Smile Design provides a realistic expectation of what treatment outcomes you can anticipate.
Digital Impression System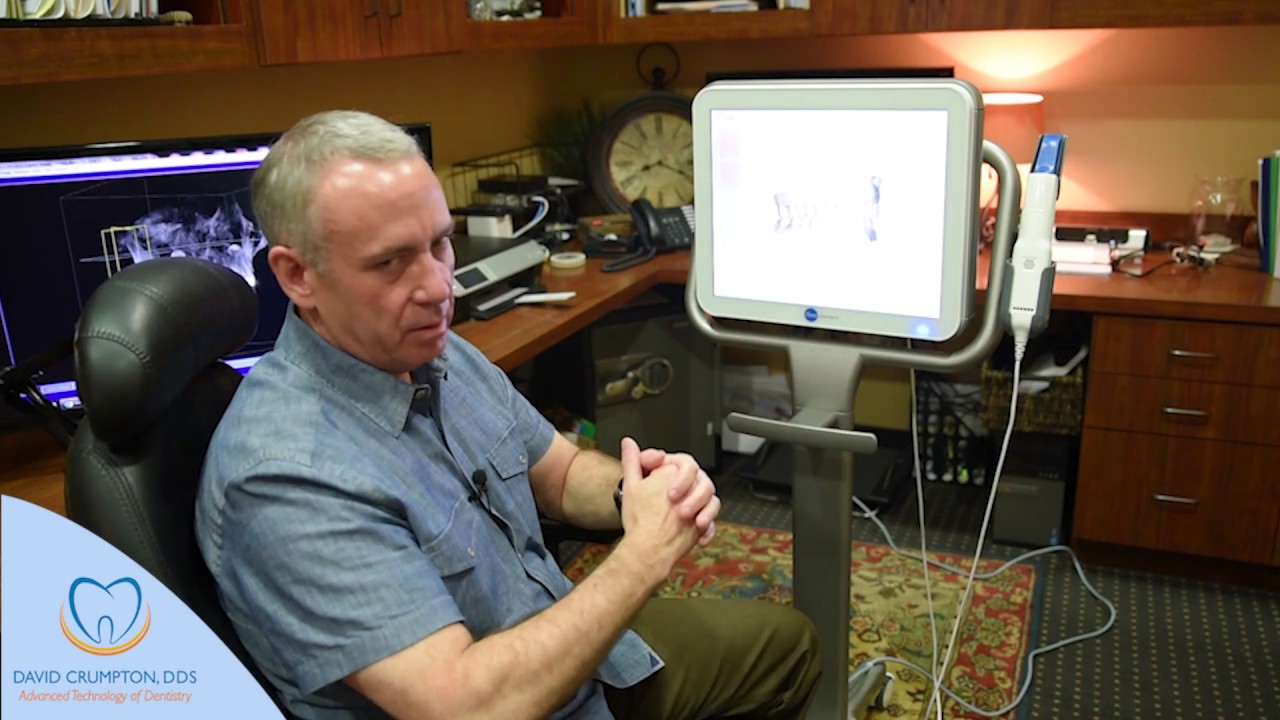 Our iTero and CEREC digital scanners have made taking impressions a much less messy practice. There's no need to bite down on a piece of putty for several minutes and hope that the results come out properly; our scans can be taken quickly with little to no discomfort and they make it easier to ensure that the restorations are designed correctly the first time. CEREC even takes things one step further and allows us to create a crown or another restoration right away, so you don't have to wait for placement.
Soft Tissue Laser Dentistry
Soft-tissue lasers like DenMat and Sirona are replacing traditional dental instruments as the preferred method for performing a wide variety of treatments, including periodontal therapy. Lasers are so gentle that they often forego the need to numb the mouth before a procedure, and they don't produce any of the noises that can make patients anxious during their treatment. They also make it easier for us to control the amount of tissue we remove so that we leave the healthy parts of your gum alone.