Dental Checkups & Teeth Cleanings – Trophy Club, TX
Helping You Take Care of Your Smile
Brushing and flossing are two very important daily habits. These habits help to remove plaque and tartar buildup from the surfaces of your teeth, which help to prevent the formation of tooth decay and cavities. It is recommended that you brush your teeth at least twice a day as well as floss at least once a day. While essential, these habits are only a part of the equation. To protect the health of your mouth, it is also recommended that you have your teeth professionally cleaned at least twice a year. David Crumpton, DDS can help with routine dental checkups and teeth cleanings in Trophy Club, TX.
Why Choose David Crumpton, DDS for Dental Checkups & Teeth Cleanings?
Dentists That Focus on Education
Wide Variety of Dental Services
Advanced Technology Shapes Our Care
The Importance of Teeth Cleanings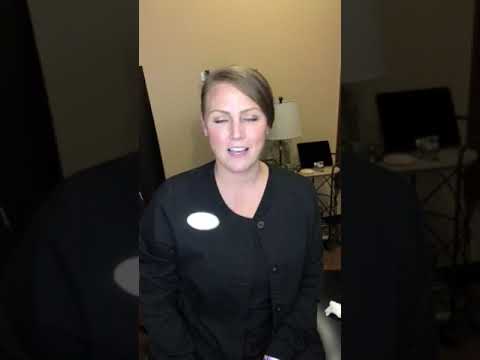 Brushing and flossing are essential habits for removing plaque and bacteria buildup from the surfaces of your teeth. However, even with proper brushing and flossing, you can still develop tooth decay, gum disease, or other oral health issues. This is often because there are certain areas of your mouth that are more difficult to clean than others. Some areas may be missed entirely, even though you think that you are completely cleaning your mouth.
Dental cleanings are recommended twice a year, or once every six months. While these two cleanings might not seem like much, they are very important. We have all of the tools required to clean the surfaces of your teeth, including those areas that you may have a difficult time completely cleaning at home. By thoroughly cleaning your teeth, we can help you better prevent the development of serious oral health complications.
How is a Teeth Cleaning Done?
A cleaning is a straightforward procedure. We begin with the visible surfaces of your teeth. We work carefully to remove plaque, tartar, bacteria, and other debris. We also give careful attention to the areas along, and just below, the gumline.
Next, we polish them. This is done with an electric handpiece and dental polish. The dental polish contains abrasives, which scrub the surfaces of your teeth as the head of the electric handpiece spins. By polishing your teeth, we help to scrub away surface stains, leaving them smooth, clean, and shining.
After polishing your teeth, we finish your cleaning by flossing them. Flossing during your cleaning not only helps to eliminate buildup from between your teeth but also helps to remove any loose debris and polish that may have accumulated during the procedure. If necessary, we can also provide you with fluoride treatment.
The Benefits of Teeth Cleanings
Regular dental cleanings provide several benefits:
By eliminating all buildup from the surfaces of your teeth, we help to reduce the risk of the development of serious oral health issues such as cavities and gum disease.
Scraping your teeth and polishing them helps to eliminate surface stains, which can help to brighten your smile.
Removing bacteria and other debris can aid in freshening your breath.
You save money. Because regular dental cleanings prevent the development of oral health issues, you avoid the need for other dental treatments, some of which can be invasive as well as expensive.
Along with daily brushing and flossing, routine dental cleanings help to keep your teeth clean and healthy, preventing serious issues such as cavities and gum disease. For more information, and to schedule your next dental cleaning, call David Crumpton, DDS today at 817-678-7395.